edAmplify
---
Unlock your professional excellence & elevate your personal effectiveness skills with edAmplify, your talent crafting partner
edAmplify empowers you with essential soft skills, emphasizing communication and interpersonal effectiveness. Elevate your teamwork, leadership, and adaptability. Join us for a journey towards professional excellence!
Explore Courses
About the creator
At edAmplify, we're dedicated to transforming professional journeys by empowering individuals with essential soft skills. We understand that in today's dynamic work landscape, technical expertise alone is not enough. Our comprehensive eLearning programs are designed to elevate your communication, interpersonal, and personal effectiveness skills. Whether you are aiming to enhance teamwork, leadership, or adaptability, edAmplify is your partner in unlocking your professional excellence.
Features
Comprehensive Courses
Explore a wide range of courses tailored to your interests and goals.
Interactive Learning Experience
Engage in interactive lessons and activities that foster a dynamic and immersive learning environment.
Flexible Learning Options
Access course materials anytime, anywhere and learn at your own pace to fit your busy schedule.
Practical Skills Application
Gain practical skills and knowledge that can be directly applied in real-world scenarios, enhancing your professional growth.
Supportive Community
Join a vibrant community of learners, collaborate with peers and receive guidance from instructors throughout your learning journey.
Membership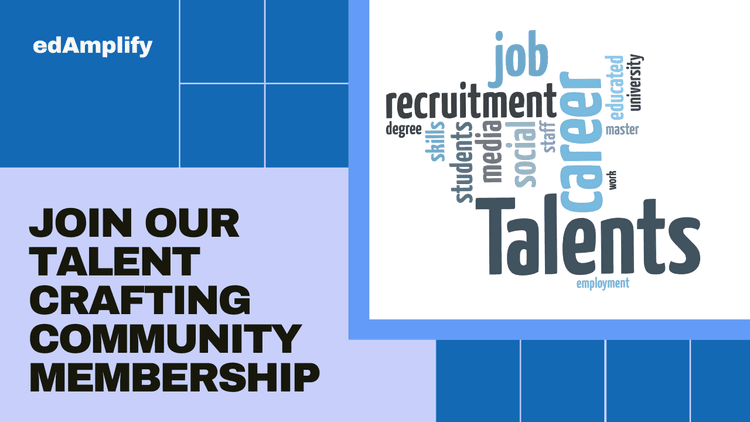 edAmplify Talent Crafting Community Membership
Get access to exclusive content and member-only features.